Connie Schultz with Kimberly A. Hamlin
Wednesday, June 17, 2020 -

7:00pm

to

8:00pm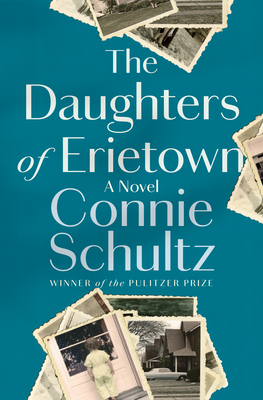 Connie Schultz with Kimberly A. Hamlin presenting The Daughters of Erietown
Wednesday, June 17, 2020 - 7:00pm - 8:00pm
LOCATION: Virtual Event Hosted on ZOOM

The Zoom Event link will be e-mailed to attendees 30 minutes prior to the event time.

Hidden desires, long-held secrets, and the sacrifices people make for family are at the heart of this powerful first novel by the popular Pulitzer Prize-winning journalist.

Connie Schultz is a Pulitzer Prize-winning writer and a professional-in-residence in the journalism school at Kent State University, her alma mater. She is the author of two memoirs, Life Happens and ...And His Lovely Wife. Schultz lives in Cleveland with her husband, Sherrod Brown, and their rescue dogs Franklin and Walter. They have four children and seven grandchildren.

Kimberly A. Hamlin is the author of Free Thinker: Sex, Suffrage, and the Extraordinary Life of Helen Hamilton Gardener and teaches American studies at Miami University of Ohio and contributes to the "Made by History" series in the Washington Post and to other popular media.

$22.40
Email or call for price.
ISBN: 9780525479352
Published: Random House - June 9th, 2020
---